Meet The Heartbeats Staff
Saving lives is never due to the efforts of any single person. It's the collective efforts of every staff member, donor, volunteer and partner that saves two lives at a time. Meet the Heartbeats staff who represent the front lines of an army fighting to save lives in Lincoln county. Join us!
CONTACT THE STAFF TO GET INVOLVED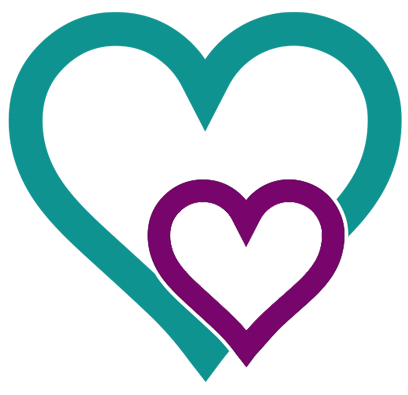 Jessica Quinn
Chief Executive Officer
---
Jessica Quinn is our CEO. She oversees all operations and staff of Heartbeats. She has worked at Heartbeats since 2022. She is a born and raise in South Carolina and now calls Denver home. Jessica is married to Josh, and has 4 children. She graduated from Erskine State University and received her masters at Converse College. She enjoys working out, hiking, baking and spending time with family and friends.
​"I feel priviledge to work in an enviroment that believes Psalm 139:13-16 to be Truth"
"...Your eyes saw my unformed body;
all the days ordained for me were written in your book
before one of them came to be..."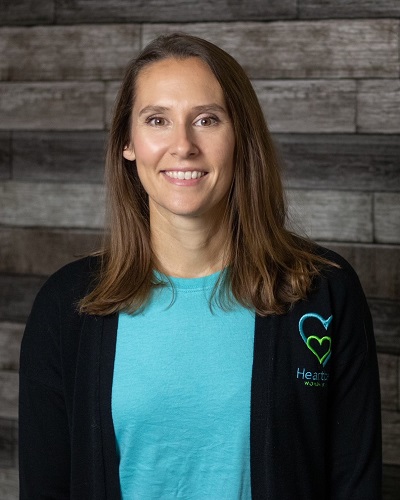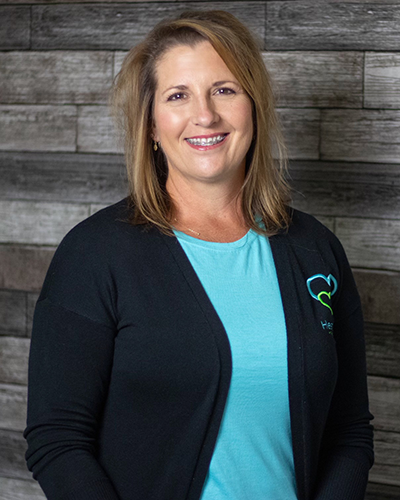 Melinda Urban
Development Director
---
Melinda Urban is our Development Director. She handles marketing and fundraising for the organization. Melinda began working at Heartbeats in 2022 . She grew up in the Denver area and enjoys spending time with her husband Scott, daughter Jess and two dogs. She brings with her a background in IT and Marketing. Her hobbies include tennis, drawing/painting and decorating! Melinda has a heart to serve and also volunteers at her church.
"Working at Heartbeats allows me to use my life and business experience to further God's Kingdom"
Alia-Marie Reid
Clinic Director
---
Alia Reid is the Clinic Director. Alia oversees all client care, medical and non-medical, in addition to managing our medical volunteers and the MMU. Alia grew up in Charlotte and attended UNCC where she obtained a Bachelor's Degree in Nursing. She worked as an ER Nurse for 12 years. Alia first started at Heartbeats as a Volunteer Nurse/Advocate. She and her high school sweetheart, Michael, have two wonderful children. Alia enjoys yoga, dance, hiking, and a good rock concert.
"Forming relationships with these women and their families, digging deep with moms to discover how to be the kind of parent God instructs us to be, ultra-sounding a 7-week-old baby to allow the parents to get a glimpse at the precious life created within them- These are the reasons I still love walking through the doors of Heartbeats."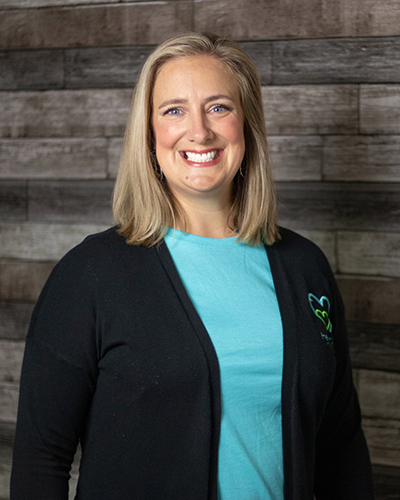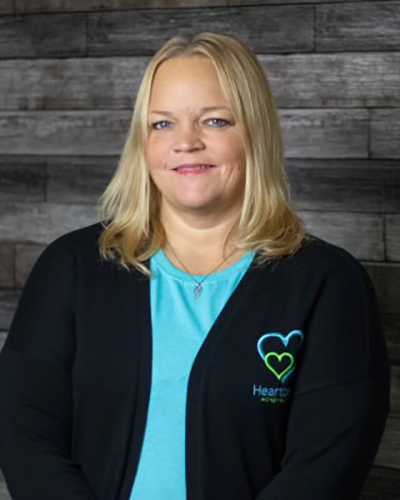 Heather Parks
Client Services Director
---
Heather Parks is the Client Services DIrector at Heartbeats. She manages our non-medical volunteers and oversees all clients needs ensuring that each client is being cared for properly. Heather started as a volunteer nurse in 2018, when we first offered medical services. She is married with two daughters, Emma and Molly. Heather enjoys traveling and restoring old houses.
"I hope that the girls can see God's love through me and what I may say to them."
Becky Montie
Administrative Assistant
---
Becky Montie is our Administrative Assistant.  Becky started at Heartbeats in 2013 as a volunteer, then became a staff member in 2016. She grew up in New Jersey and attended College in Ohio, where she met her husband Jeff. She is a mom to two sons and one daughter and 'Mimi' to four grandchildren. Their family lived internationally with Jeff's job in Canada, South Africa, Germany, and England. In her free time, she loves to travel, especially to visit friends and family.
"God works and uses every connection that is made at Heartbeats to minister to lives and further God's Kingdom."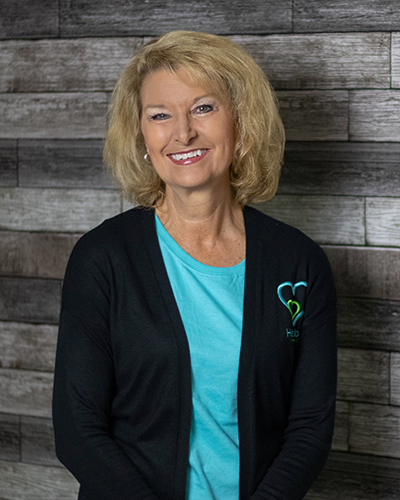 Cyndi Lanier
Office Manager
---
Cyndi grew up and attended college in Charlotte, NC and has been in the medical profession for over 30 years. She is a Mom to 2 sons and 1 daughter and "YaYa" to 4 grandchildren. She enjoys the coast, gardening, reading and cooking. It is her heartfelt calling for everyone she meets to know you are never alone and to know the goodness and overflowing mercy of God.
"Surely goodness and mercy shall follow me
    all the days of my life,
and I shall dwell in the house of the Lord
    forever."  Psalm 23:6
You can reach all employees by calling the center at 704-489-0708.